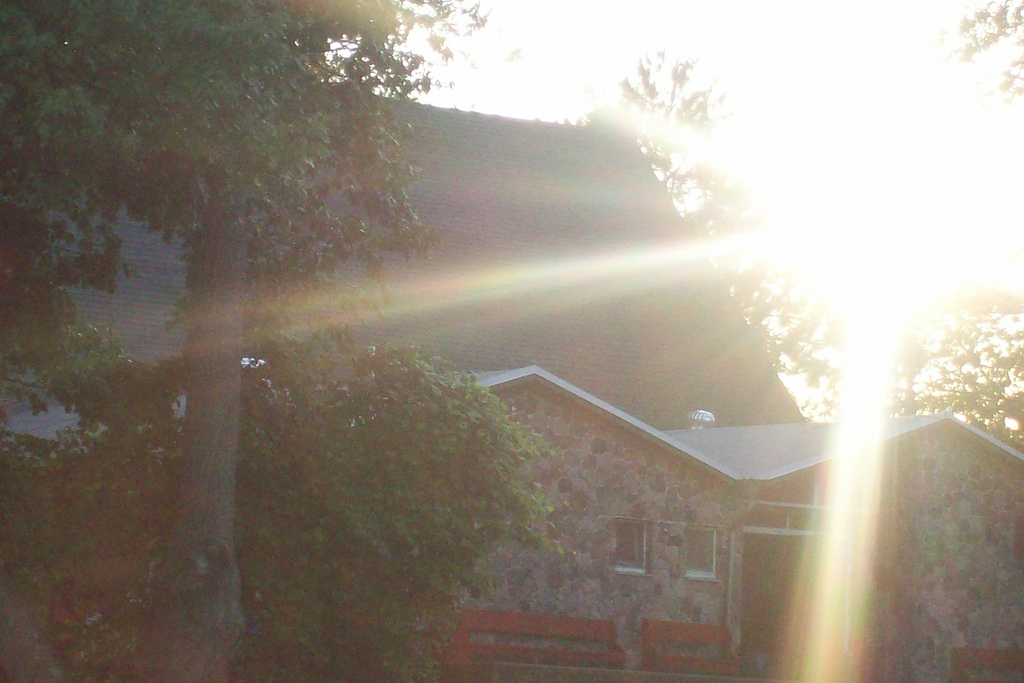 Please contact Alice Madigan at: goldenlakecamprentals@gmail.com for more information, and to book the camp complete the following application:
Off-Season Rental Agreement – Download Here
Book a retreat here on beautiful Golden Lake
On the peaceful shores of Golden Lake, fifteen minutes west of Eganville, we offer cozy accommodations for your convenience. The staff house can sleep up to twenty people and consists of only twin size beds. It is equipped with a lounge, kitchen, and a large dining area. Three winterized cabins with bunks that sleep ten persons each are available to accommodate an additional thirty persons (Available three seasons of the year).
In the spring and early fall, five additional (non-winterized) cabins are available to accommodate another fifty-four persons, and a large dining hall can be used for meals and meetings. A large grassy playing field is available in season, and a swimming pool may be available in season to groups that provide their own NLS-certified lifeguard (A copy of their NLS certification must be submitted to the camp business manager, Alice Madigan via gluccbusinessmanager@gmail.com or via mail 979 Slate Falls Rd, Denbigh, ON K0H 1L0).  Third party liability insurance must also be arranged through your own insurance provider for use of the pool.
Mattresses are provided, but rental groups must bring their own bedding (sleeping bag or sheets and blankets). Catering services are not supplied, but a fully-equipped kitchen allows groups to prepare their own meals.
Our Rates
A $50 deposit is required at the time of all bookings in order to hold the booking, and is only refundable in the event of a cancellation giving at least two months notice. E-transfers can be sent to goldenlakecamp@gmail.com or cheques payable to Golden Lake Camp can be sent to Alice Madigan, Business Manager, 979 Slate Falls Road, Denbigh, Ontario K0H 1L0.  An additional $100.00 refundable clean-up and damage deposit will be collected at check-in and refunded after a walk through has been done.
Overnight Use
The rate is $20 per night per person. (children aged 3 to 8, $5; no charge if under 3). Minimum charge for overnight use of the staff house is $200.
Day Use
The whole camp (or only certain buildings) may be rented for the day for church picnics and day-long events during the off-season. Contact the camp administrator for rates.
Monthly Meetings
Groups who have monthly meetings (up to 4 hours in length) on a monthly basis can rent the use of the meeting room, kitchen and washrooms. Contact the camp administrator for rates.
Please contact Heather Gray at goldenlakecamprentals@gmail.com or for more information, and to book the camp.
Reviews
"I just want to say what an amazing location the Golden Lake camp is for family gatherings.  We have been going to the cottage for several years now.  At Christmas, my  family get together and we celebrate it there. We are originally from the area, but live in Ottawa now and my daughters, their husbands, my two wee granddaughters, and my husband and I stay there for a few days giving extended family a place to pop in for some Christmas fun and a nice Christmas dinner.   By having our Christmas get together up there, we get to visit with my brother who still maintains our family homestead, and our family from Ottawa come up for the day.  We usually have my two sisters and their families and my husbands brother and his family come up for a day of Christmas fun and festivities. We always have an amazing time.  We get to do so many fun things like tobogganing on the hill over by the church, snowball fights, making snowmen  and snow angels,  nice walks along McNee street caroling, playing board games and watching sappy Christmas movies in the big room upstairs.  We are very lucky that we are able to rent that camp each year.  We have made many happy memories and look forward to making many more. We want you to let you know that it is very much appreciated by all of us.  My family are considering it their home away from home for Christmas now. "
"My family and I enjoyed a perfect getaway at Golden Lake Camp. Great location, beautiful waterfront, tons of space to enjoy (indoor and out) and there's even some great golf courses nearby. Peaceful and relaxing, it was a great way to spend some quality Family time!"
"Our family has rented the lodge and cabins at Golden Lake Camp for a weekend each fall, for over 35 years. It's been a great spot to gather, make meals together, take long walks and enjoy each other's company. In addition, the lake and surrounding countryside are beautiful."
"Ontario Grace Camp Farthest Out, has been blessed , meeting on the beautiful shores of Golden Lake Camp for many years. Here we have "gone Farther Out" in Praying, and in sharing the Love of Jesus with all present. We have enjoyed the beauty of the Grounds, and Lake, and the comfortable Staff House . The special atmosphere of this space encourages warmth and sharing .Lasting friendships are often formed with those present."