Golden Lake Camp is a non-profit organization.  We operate each summer only because generous donations supplement our income from registrations and off-season rentals. Please consider helping us continue to offer exceptional children, youth and family programs.  Thanks for your support.
Every summer
over 100 campers attend camp only because they are able to access our Camper Subsidy Fund. This unique approach to funding means parents are able to work in conversation with our registrar to find a rate that works. Help us make this happen.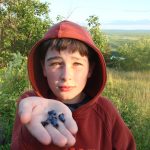 Many of the donations received by Golden Lake Camp are humble donations made by people whose lives, or the lives of their children, have been touched by the time spent at camp.  We offer the option to make contribute financially to this community by cheque, online through Canada Helps or by adding a donation to your registration fee.  We are truly grateful for all the help that enables us to continue to provide camp.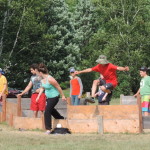 The unique program of Golden Lake Camp means that most of the memorable events are created using very little materials, but a lot of creativity.  Even so, the needs of the camp for materials, such as wood to build the gagaball court, are always appreciated. Check out the list to see more ways to get involved.